Australian Embassy
Sweden
Embassy address: Klarabergsviadukten 63, 8th Floor, Stockholm - Telephone: +46 (0)8 613 2900 - Fax: +46 (0)8 613 2982 || Postal address: Box 824, SE-101 36 Stockholm, Sweden
Welcome to the homepage of the Australian Embassy
in Stockholm, Sweden
This Embassy is privileged to serve Australia's interests in Sweden as well as in Estonia, Finland and Latvia. At this site you will find contact details for the Embassy and Australia's consulates in this region.
While Australia traditionally has been associated with its rich and unique flora and fauna, there is so much more to discover. Australia has a leading edge economy, exporting high-technology products such as telecommunications, medical equipment and computer software, while maintaining its traditionally strong position as an exporter of commodities, such as coal, iron ore, wheat and beef. Australia is today not just attracting surfers and backpackers but global corporations and small-to-medium size businesses who find Australia's well-developed and friendly environment a perfect hub for their Asian activities.
Our aim with these pages is to provide you with a resource guide to help you locate the information you need on Australia. Whether you are interested in doing business or investing in Australia, visiting on a holiday, studying or just learning more about our country, we hope you find this site of use. If you are an Australian citizen there is also information here on how the Embassy can assist you. We hope you will explore this site and discover the wealth of our country's fascinating diversity - we bid you welcome to us and to Australia.
---
Celebrating Cricket in Sweden
To celebrate the 25th Anniversary of the Swedish Cricket Federation and cricket becoming an official sport in Sweden, Mundas International and the Swedish Cricket Federation, with sponsorship from the Australian Embassy in Stockholm, have organised a T20 cricket match between an Embassy XI and a Swedish XI to be played from 14:30 on Saturday 22 August 2015 at Gärdet Sportfält. The Australian Embassy in Sweden encourages all Australians to head on down to Gärdet Sportfält on the day to support this cultural event. More information and updates can be found at the following website and Facebook page:
Website: www.mundus-international.com/2015/07/celebrating-cricket-becoming-an-official-sport-in-sweden/
Facebook: www.facebook.com/mundusinternational2012

---
Guy Sebastian
Australian singer, Guy Sebastian, known in Europe for his performance representing Australia at Eurovision 2015, will perform at Fryshuset in Stockholm on 28 August. Tickets are available through www.livenation.se/event/725653/guy-sebastian-tickets and at www.guysebastian.com
---
Statement by the Prime Minister of Australia
AUSTRALIA REMEMBERS MH17
Today, Australia remembers all those who lost their lives on Flight MH17.

There were 298 innocent people on this aircraft and their deaths offend our sense of justice. We grieve for all, but particularly for the 40 victims who called Australia home, including 38 Australian citizens and residents. A National Memorial Service was held in the Great Hall at Parliament House to honour those who lost their lives and support those who have been bereaved.

A permanent memorial has been established in the gardens of Parliament House and will serve as a constant reminder of the lives lost a year ago. The plaque is inscribed with the names of the Australian victims. The plaque sits on top of soil taken from the Ukrainian town of Rozsypne. The soil was collected by an Australian Federal Police officer from the area where Flight MH17 came down.

I thank the men and women who contributed to the response to MH17 for their professionalism and commitment. They ensured the victims of this tragedy were treated with dignity and respect, and that their families were provided with the best support we could give.

The Governor-General has announced awards for a number of Australian service men and women and government officials who made key contributions to Operation Bring Them Home. The awards include Public Service Medals, Australian Police Medals and Humanitarian Overseas Service Medals for those who went above and beyond the call of duty. The Governor-General has also announced an honorary award in the Order of Australia.

The Commonwealth Government continues to work with the international community to ensure the implementation of United Nations Security Council Resolution 2166, which called for a full, thorough and independent investigation into the downing of MH17.

On this first anniversary, we restate our support for the families and honour the lives of their loved ones.

They will always be remembered.

Tony Abbott, Prime Minister
www.pm.gov.au/media/2015-07-17/australia-remembers-mh17
---
100th Anniversary of the ANZAC landing at Gallipoli

To commemorate the 100th anniversary of the landing of the Australian and New Zealand Army Corps (ANZAC) on the Gallipoli Peninsula the Embassy of Australia held a commemorative service and a wreath laying ceremony at the site of the Commonwealth War Graves in Kviberg Cemetery, Gamlestaden, Göteborg on Saturday 25 April 2015.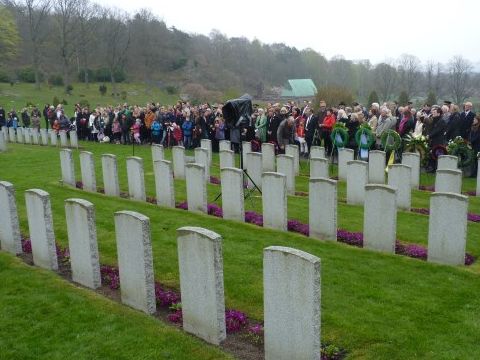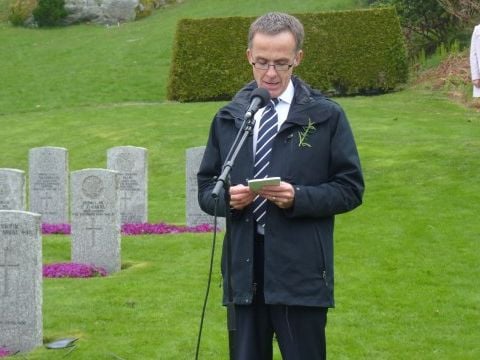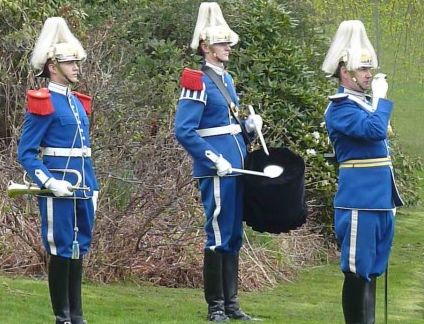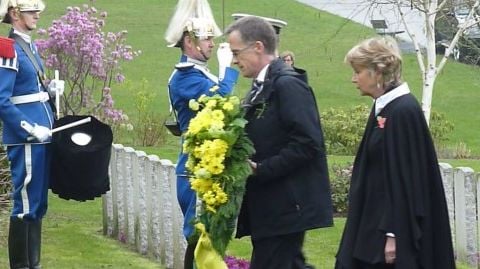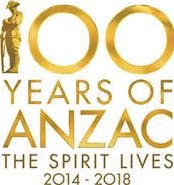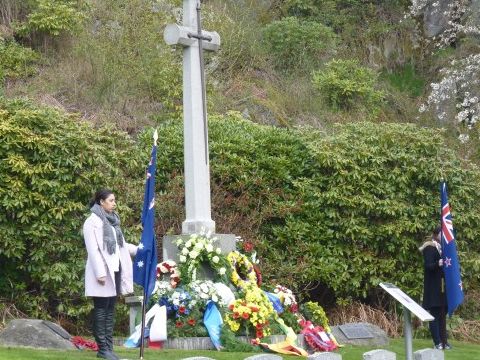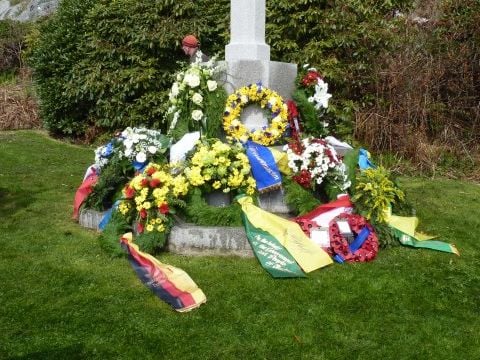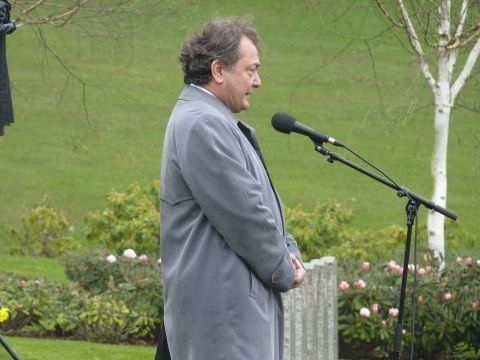 1. Kviberg Cemetery; 2. Australian Ambassador to Sweden, Gerald Thomson, delivers a memorial; 3. Members of the Royal Swedish Lifeguards Cavalry Band; 4. Australian Ambassador to Sweden, Gerald Thomson, and New Zealand's Honorary Consul to Sweden, Anna Belfrage, lay a wreath at the ANZAC Day service; 5 and 6. ANZAC Day service; 7. Turkish Ambassador to Sweden, H.E. Mr Kaya Türkmen, delivers a memorial.
The Australian Embassy in Stockholm organises an annual ANZAC Day commemorative service at Kviberg Cemetery. For more information phone +46 (0)8 613 2904.
---
Passport Information
*Personal lodgement of passport applications mandatory from 1 July 2015*
All Australian citizens must lodge their passport application in person as of 1 July 2015. It will no longer be possible to submit an application in the mail. Please note that child applications should be lodged in person by a parent or person with parental responsibility for the child. The parent or person lodging the application is not required to be an Australian citizen, but will need to bring photographic proof of their own identity to the appointment. The child does not need to be present.
This will help us to protect you, by protecting the security and integrity of your Australian passport. Please contact us on +46 8 613 2971 for further advice.

An 'Overseas Application Fee' will be applied to passport applications lodged on or after 1 July 2015.
The additional fee will be AUD$100 for adult (including senior) applications and AUD$50 for child applications.
The fee will not apply to emergency passport applications as the validity of these passports is very limited.

---
Why Australia?
The 2015 Australia Benchmark Report provides rich data demonstrating why there is no better place than Australia to do business. The report examines five key reasons for investing in Australia – Growth, Innovation, Talent, Location and Business – and compares Australia's credentials with other countries.
This report can be viewed online and downloaded in PDF format on Austrade's website: http://www.austrade.gov.au/Invest/Reports-Resources/Benchmark-Report

If you would like to receive a printed copy of the 2015 Australia Benchmark Report, please contact Australian Trade Commission at the Australian Embassy on 08-5451 8000.
---
Travelling to Australia?
Some important facts to remember
• Australian citizens MUST enter Australia on a valid Australian passport.
• If you're a dual citizen you are not eligible for an Australian tourist visa in your other citizenship passport.
• It takes up to 3 weeks to issue a new passport upon receiving a complete application form.
Visit our passport portal for comprehensive information and advice on how to renew your Australian passport.

---
Raoul Wallenberg: Honorary Australian Citizenship
On 6 May 2013, the Australian Government awarded, posthumously, honorary Australian citizenship to Raoul Wallenberg in symbolic recognition of his tireless devotion to saving human lives during the Holocaust. This was the first, and remains the only time that Australia has bestowed such an honour.
---