Events in Sweden, Finland, Estonia and Latvia
New Raoul Wallenberg Address in Stockholm

The Australian Embassy in Sweden has announced a new event in Stockholm on 1 June to mark the 5-year anniversary of granting honorary Australian citizenship to Raoul Wallenberg.
"Despite much progress, conflict, famine and natural disasters continue to fuel humanitarian crises," says H.E. Jonathan Kenna, Australian Ambassador to Sweden. "This new annual address gives us a chance to hear from true experts, whose expertise and passion can help renew our commitment to the work necessary to meeting these challenges."
The inaugural Raoul Wallenberg Address is co-hosted by the Raoul Wallenberg Institute of Human Rights and Humanitarian Law and the Raoul Wallenberg Academy.
The speaker of the first Raoul Wallenberg Address will be Dr Helen Durham AO, Director of International Law and Policy of the International Committee of the Red Cross. Her speech is titled "Courage in complex times: looking backwards, going forward."
Dr Durham will begin by reflecting on the deeds of Raoul Wallenberg during World War. "His actions are clear and obvious examples of courage," she says. "Today, in an era often perceived to be defined by self-interest, what can we learn from individuals such as Wallenberg?"
Dr Durham will chart the history of courage, unpack the current 'discourse of despair' and argue that falling into fear limits our capacity to tackle many of the seemingly impossible challenges we face today.
Raoul Wallenberg is one of only three international humanitarians to be granted honorary Australian citizenship.
Where: Hörsalen, Armémuseum, Riddargatan 13, Stockholm
When: 1 June at 14.00*-15.30
*Registration and ID checks from 13.00
Seats are limited. If you'd like to attend, please RSVP by latest on Sunday 27 May to: stockholm.reception@dfat.gov.au
Sweden
Anzac Day
On 25 April 2015, we marked the 100th anniversary of the landing of the Australian and New Zealand Army Corps on the Gallipoli Peninsula. Photos from the 2015 Anzac Day commemorative service at Kviberg Cemetery follow: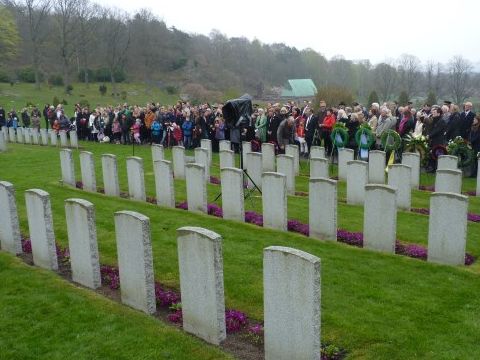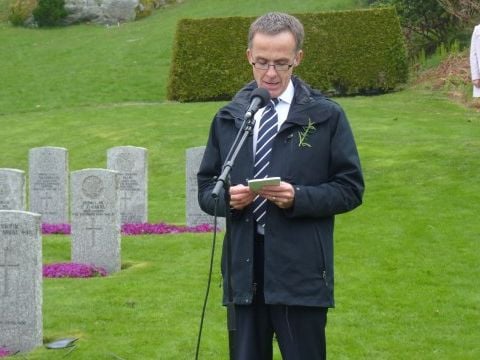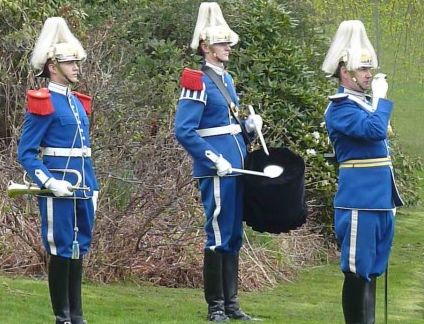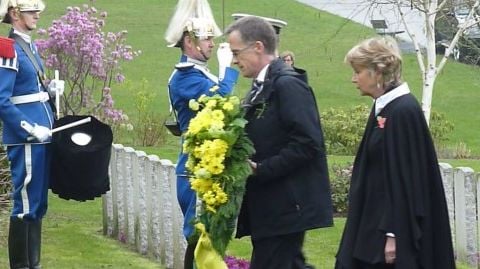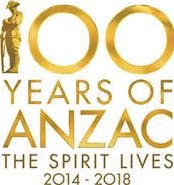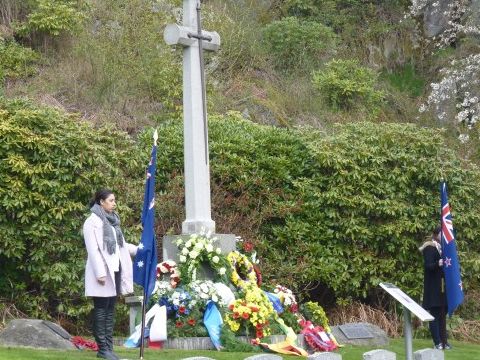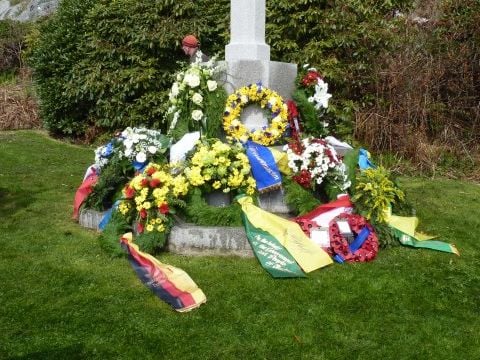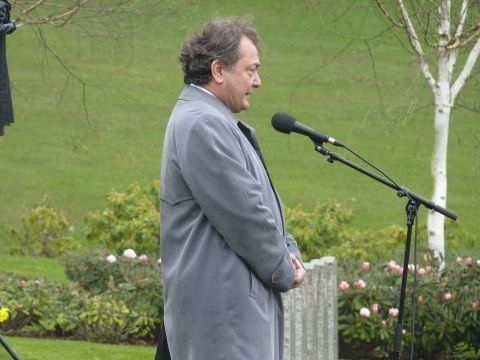 1. Kviberg Cemetery; 2. Australian Ambassador to Sweden, Gerald Thomson, delivers a memorial; 3. Members of the Royal Swedish Lifeguards Cavalry Band; 4. Australian Ambassador to Sweden, Gerald Thomson, and New Zealand's Honorary Consul to Sweden, Anna Belfrage, lay a wreath at the ANZAC Day service; 5 and 6. ANZAC Day service; 7. Turkish Ambassador to Sweden, H.E. Mr Kaya Türkmen, delivers a memorial.
Culture and recreation in Australia